Things can get very confusing. These all are contagious respiratory viruses. How do you know for sure?
Let's break it down to the onset of symptoms:
COVID-19: the onset of symptoms varies from 2-14 days after exposure.
COLD: symptoms are gradual.
FLU: symptoms have a sudden onset.
Below is a chart from Northwell Health to help you assess your symptoms.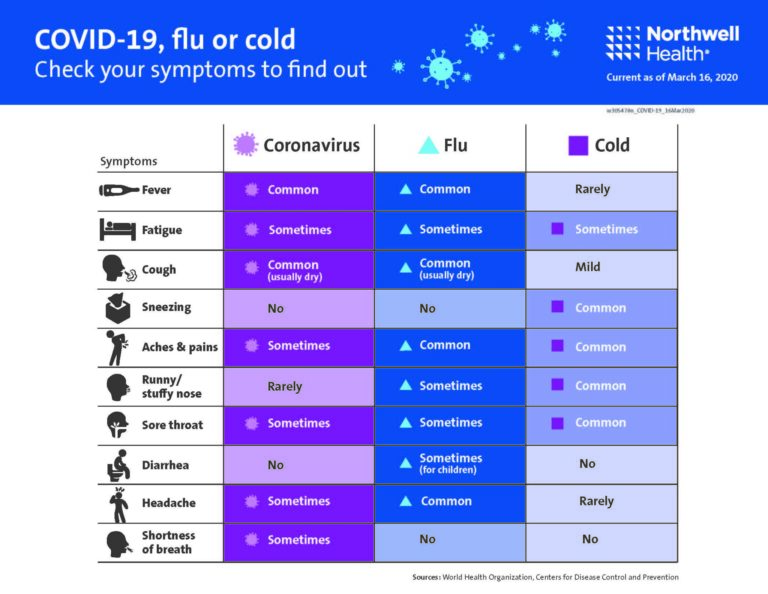 So, what do you do?  
Based on your severity, if you have shortness of breath, seek immediate medical attention.
Symptoms of COVID-19 and the flu are similar. A fever that is progressing in its severity is common with both the flu and COVID-19. In this case, further testing will be necessary to differentiate the viruses.
Loss of taste and smell is a red flag for COVID 19.
There are flu tests available that can be performed at the provider's office. Similarly, COVID-19 tests are available through provider offices and the pharmacy.  Test kits are also available with video support that can be used in the comfort and privacy of your home.
TIP OF DAY: There are rapid tests for COVID and for FLU. Some of these tests have been associated with false negative results. Your healthcare provider may make a diagnosis based upon your symptoms along with your test results.